Car Seat Safety
2016 Child Passenger Safety Week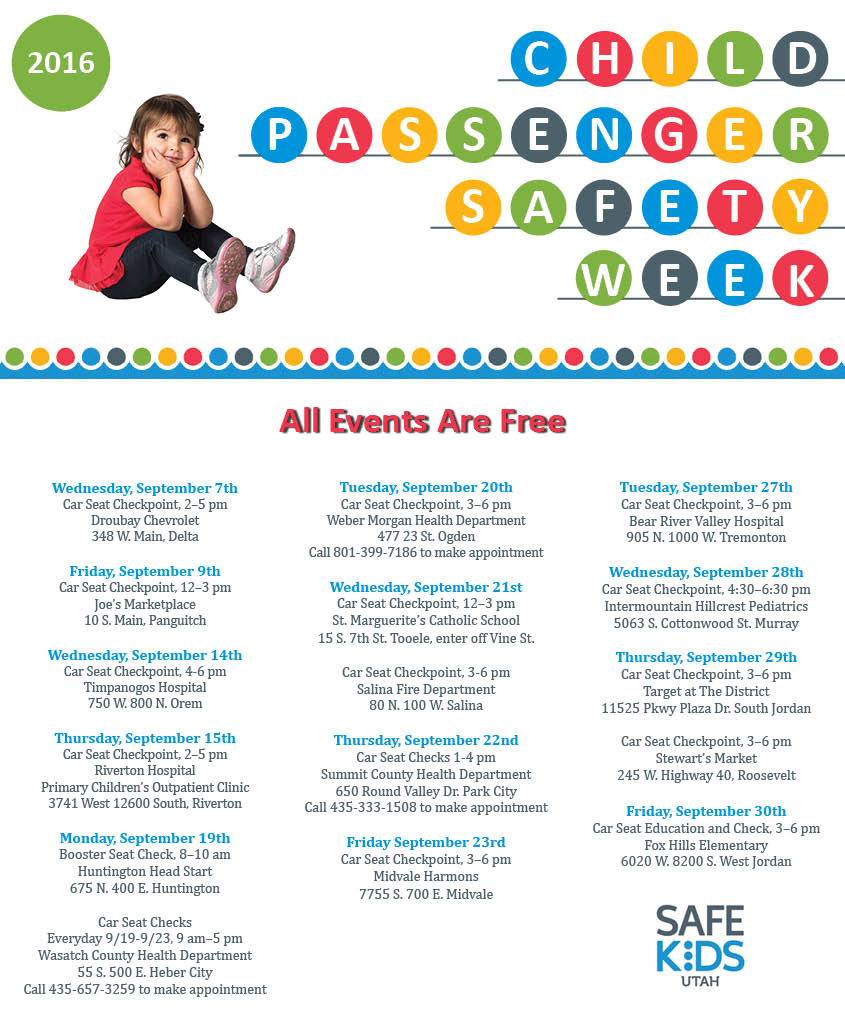 Click here to find a car seat check point near you!
Need to have your car seat checked for safety? Find a fitting station near you: Utah Car Seat Inspection Stations.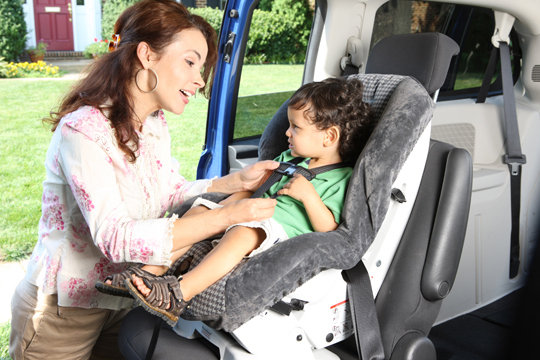 Click image to download this car seat flyer from Primary Children's Hospital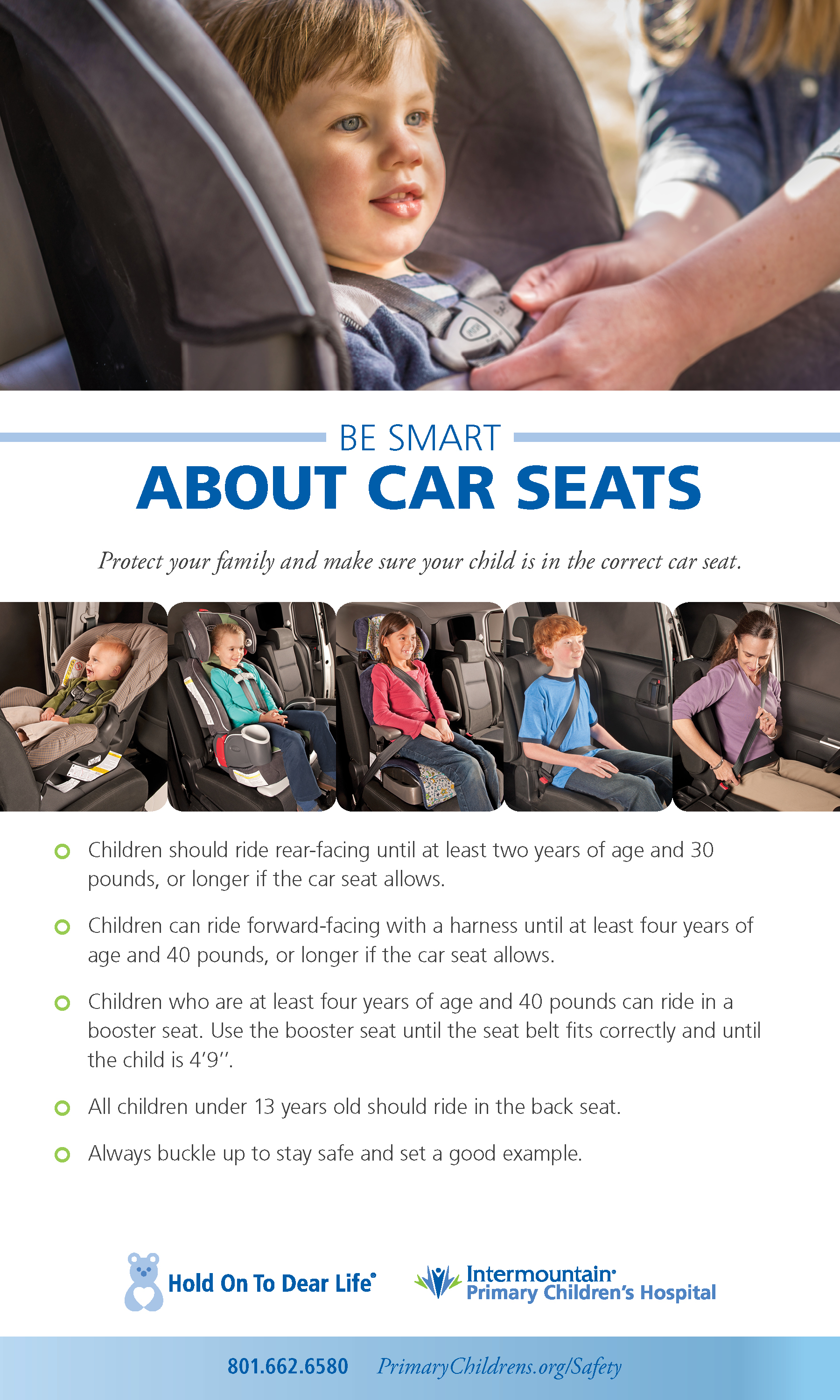 ---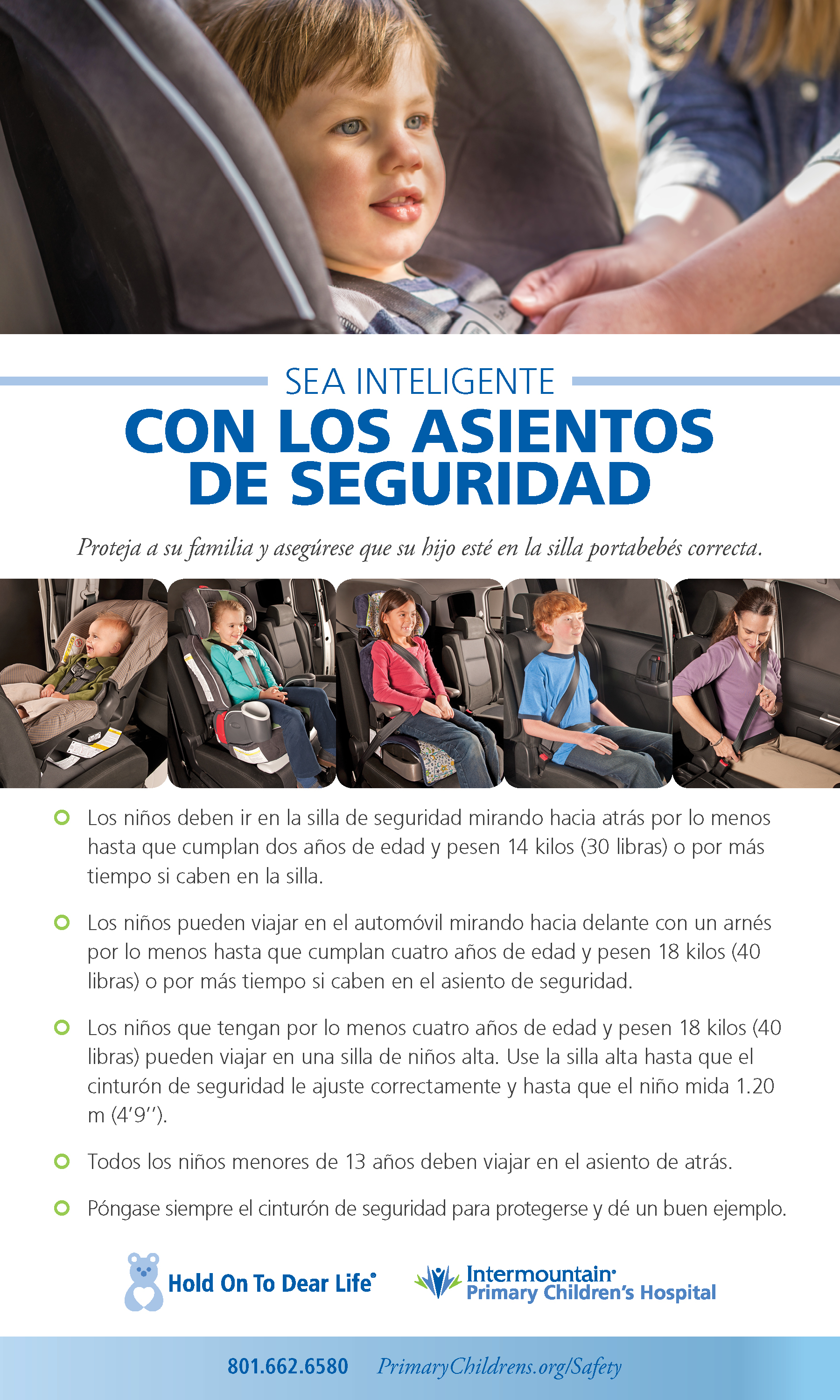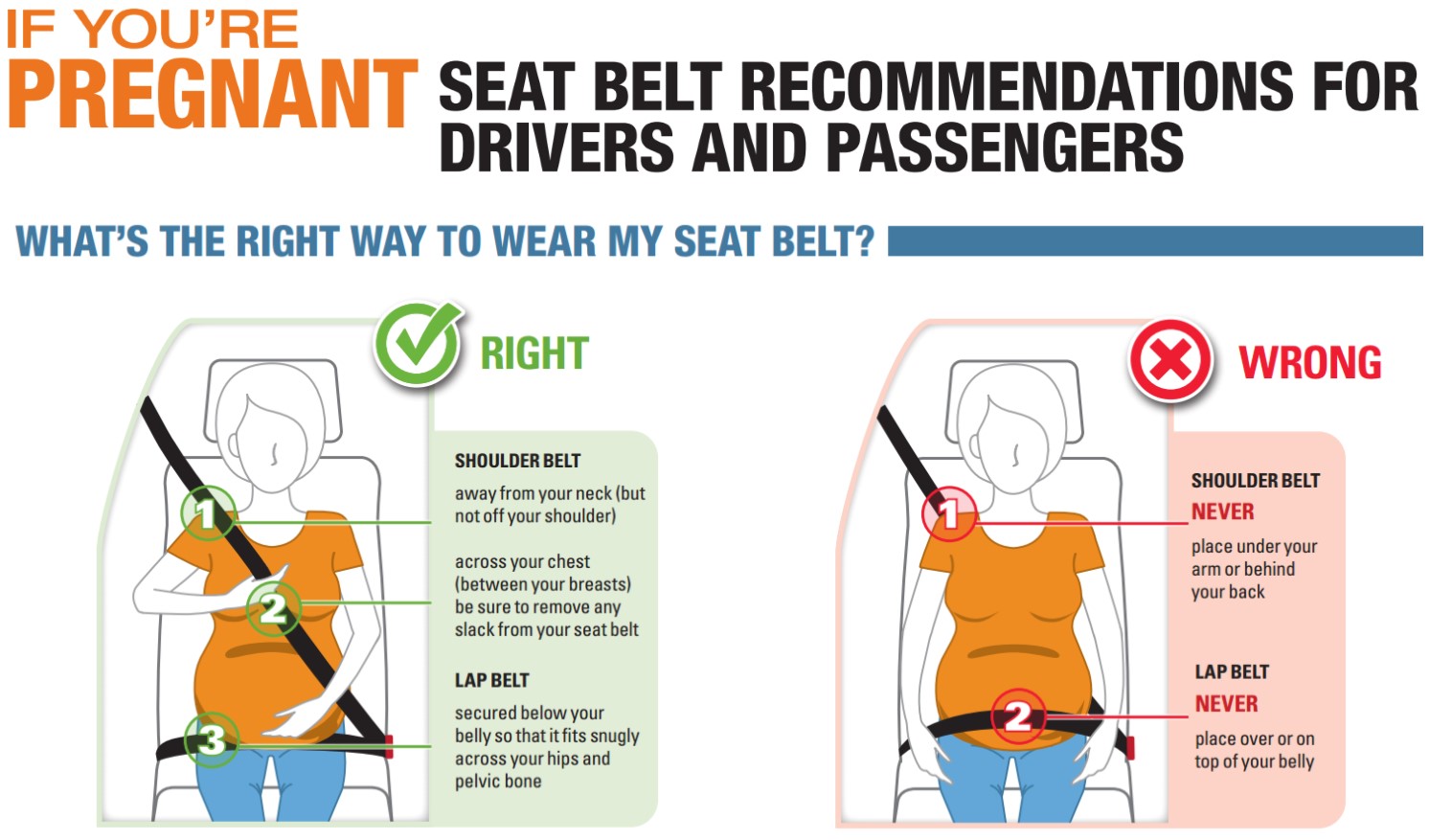 ---
For detailed information on car seats, booster seats and Utah's laws visit clickitutah.org.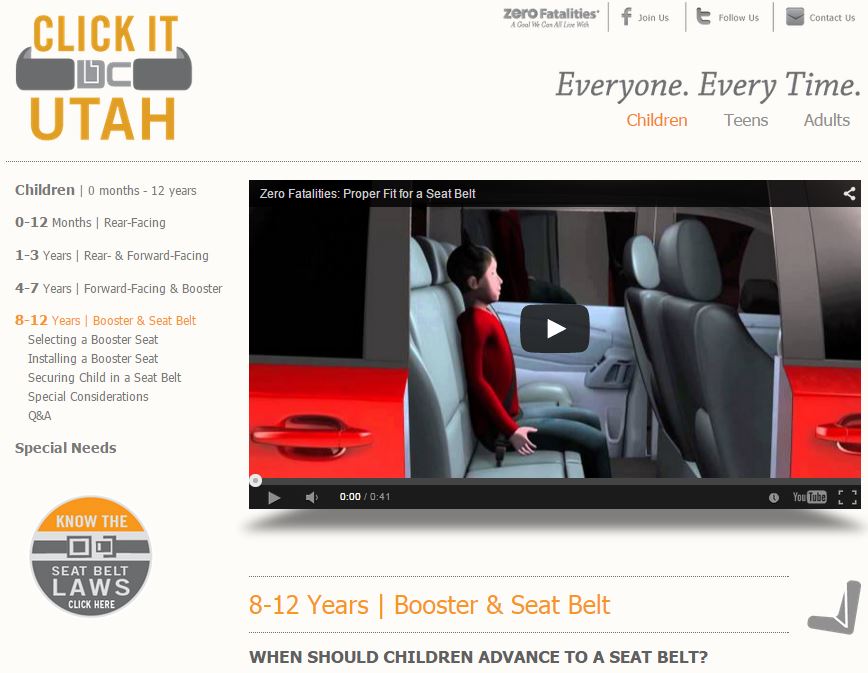 ---
For Child Passenger Safety Training click here.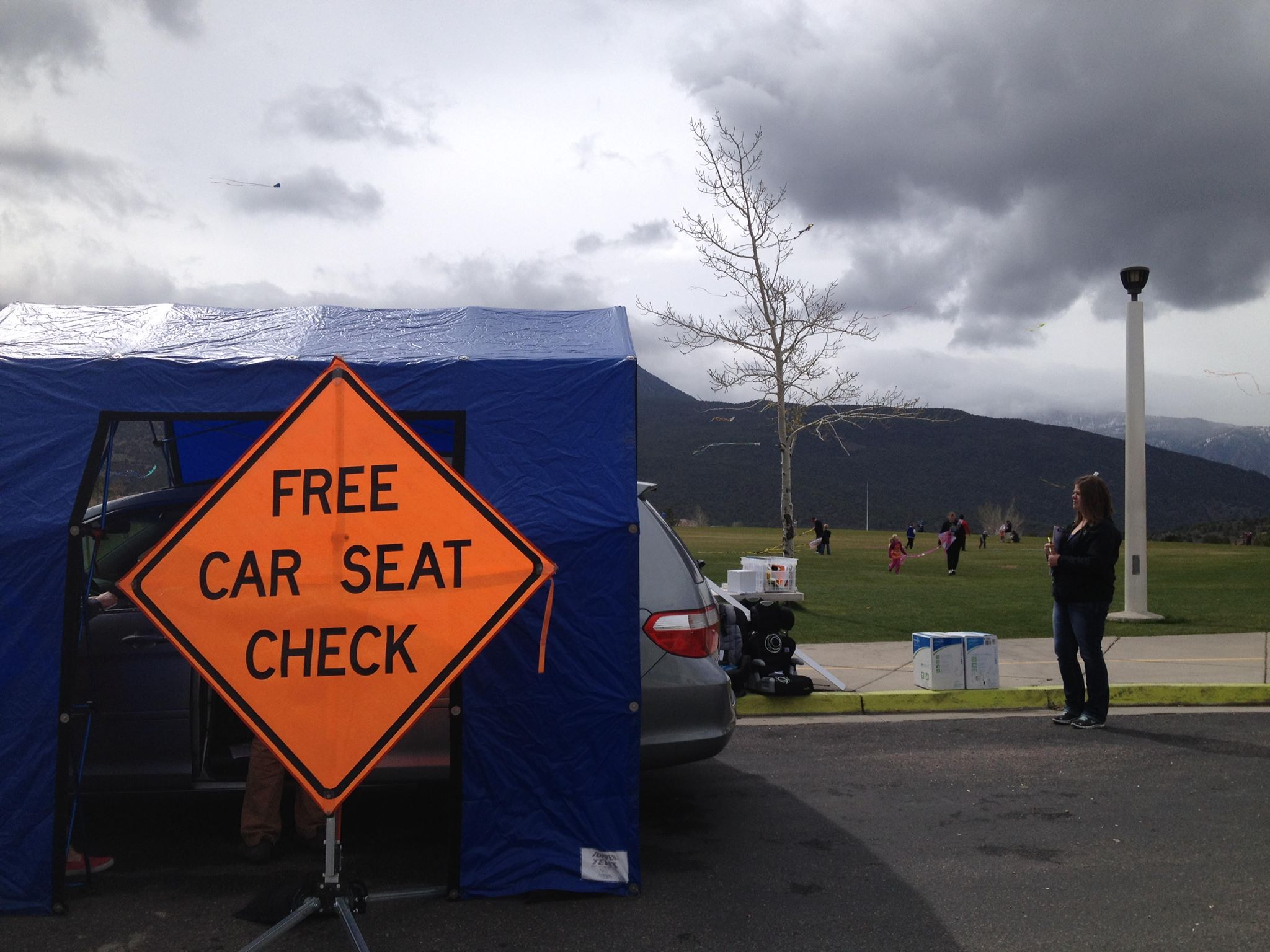 ---
Utah's Child Restraint Law: The operator of a motor vehicle operated on a highway shall provide for the protection of a person younger than eight years of age by using a child restraint device to restrain each person in the manner prescribed by the manufacturer of the device.
Children younger than eight are not required to be in a booster seat if they are at least 57 inches tall. At that point, they should use the lap and shoulder belt without a booster.
The penalty for breaking this law is $45. Failure to properly secure children is a primary offense, so a driver may be pulled over if anyone in the vehicle under age 19 is not properly restrained. This does not mean simply restrained in a seat belt. Children ages seven and younger must be restrained in an age-appropriate child safety seat or booster seat.
Additional Resources:
National Highway Traffic Safety Administration's page on Child Safety
NHTSA's Parents Guide to Playing It Safe with Kids and Cars (UPDATE) – comprehensive guide for parents
---
For more information, please contact
Amy Winkler 
Occupant Protection Program Specialist
Utah Highway Safety Office
801-366-6040