Our Programs
---
Occupant Protection Programs
Seat belts save lives! Our team develops statewide safety programs focused on seat belt use, proper child car seat use, airbags, bicycle safety, and pedestrian safety. We are implementing countermeasures that work with a goal of Zero Fatalities on Utah roads.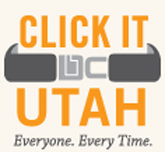 Each year in Utah, it is estimated that more than 100 lives are saved on the roads, and an additional 50 lives would have been saved "if only" a seat belt was worn. Efforts have been underway to encourage the proper use of safety restraints, including seat belts, child safety seats, and airbags. It has always been and continues to be the most important thing people can do when they ride in a motor vehicle. Visit clickit.utah.gov for more information.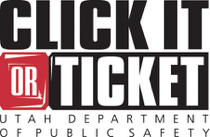 The Law: Starting May 12, 2015, wearing a seat belt while driving became a primary law. In other words, law enforcement can stop and educate individuals for driving unbuckled on Utah roads. Prior to H.B. 79, failure to wear a seat belt was a secondary offense. Learn more about this program here.

Our experts are dedicated to educating parents so they can properly install and maintain their child's car safety seats. You can get your car seat inspected for free at any of our statewide inspection stations.