Crash Data and Statistics
---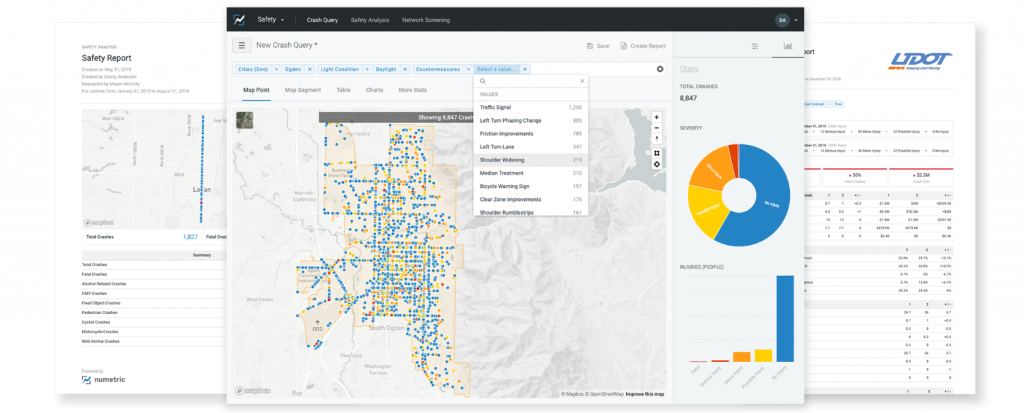 The Utah Highway Safety Office has created several dashboards to help visualize and share crash data with shareholders and the public.
---
Each of these dashboards focuses on specific traffic safety factors and provides users with detailed, filterable information regarding each emphasis area.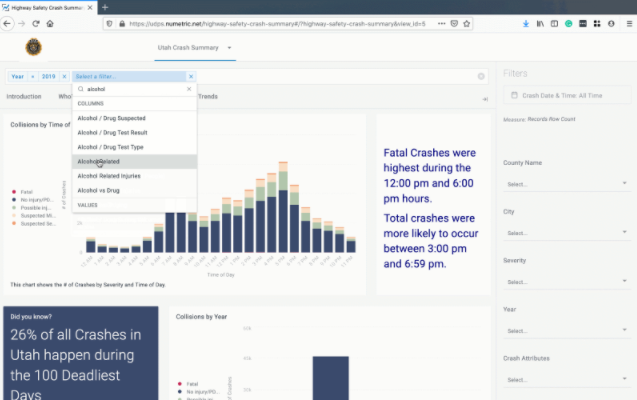 ---
Click the links below to query crash data within each dashboard.
---
Traffic Safety Performance Measures for Utah 2009-2018 (Core Outcomes)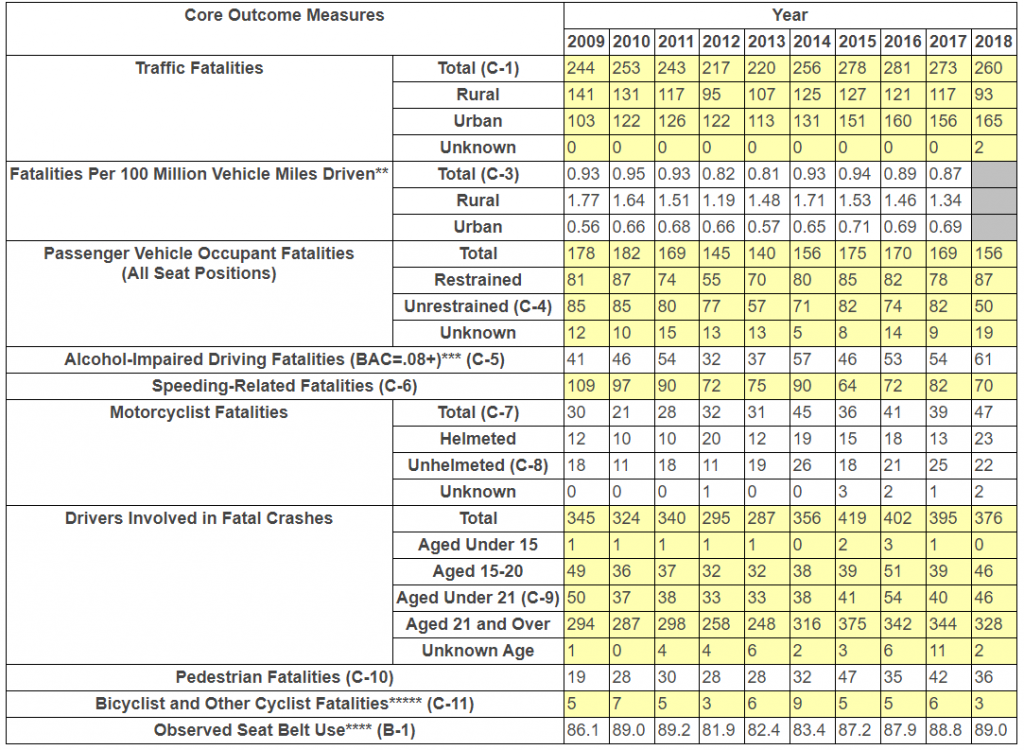 ---
Alcohol-Impaired Driving Fatalities; Utah, U.S., and Best State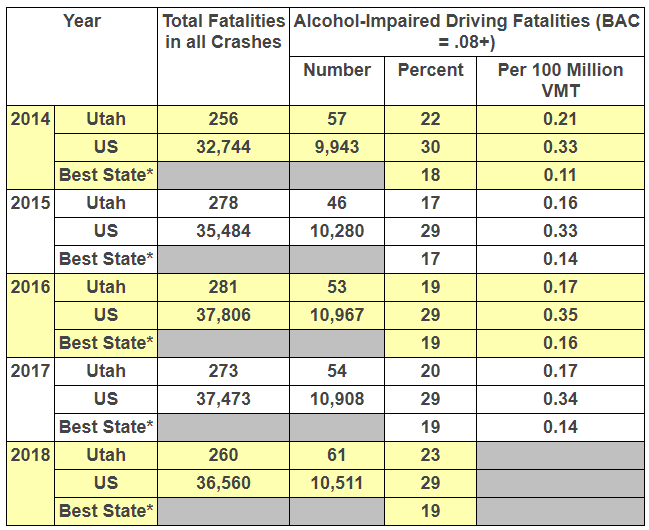 ---
Utah Fatalities By Crash Type

---
5-Year Fatality Trend For The Top 10 Counties, 2018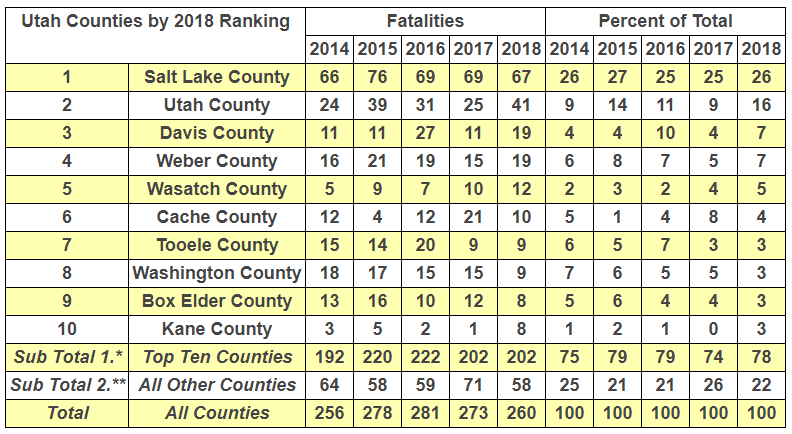 ---
What Were The Top 5 Leading Causes of Motor Vehicle Traffic Crash Deaths in Utah from 2012-2016?
Rank     Cause                                    Deaths     % of all deaths
1.            Speed                                    497           40%
2.           Unrestrained Occupants   377           30%
3.           Drunk Driver                       158           13%
4.           Fail to Yield                          154           12%
5.           Distracted Driver            108             9%
---
Looking for in-depth information? The Utah Crash Summary, produced annually, identifies and describes the trends and effects of traffic crashes in Utah. The statistics within the Utah Crash Summary describe factors that contribute to the occurrence of crashes, and crash-related injuries and fatalities. The Utah Crash Summary provides an in-depth view of each year's crashes and details information regarding the persons and circumstances involved in these events.
Looking for information at a glance? The Utah Crash Fact Sheets quickly summarize the detailed information found in each section of the Utah Crash Summary. The fact sheets are colorful, informative, and are particularly useful when presenting information to others.
Where does the crash data come from? The data for the Utah Crash Summary and Utah Crash Fact Sheets is derived from Utah crash reports. These reports are completed by law enforcement officers throughout the state who investigate crash scenes on public roadways. Information is collected when a crash involves injuries, deaths, or at least $1,500 property damage. Crash reports are forwarded to the Utah Department of Public Safety for central collection. Additional information is collected on fatal crashes at the Department of Public Safety's Highway Safety Office and compiled into the Fatality Analysis Reporting System (FARS) database. FARS is a national data system containing data on all fatal traffic crashes in the U.S.
2017 Fatal Crash Summary    100 Days of Summer 2007-2016      Holiday Deaths 2007-2016
For more information, contact
Utah Highway Safety Office
801-965-4400