May is Motorcycle Safety Awareness Month
Zero Fatalities urges drivers and motorcycle riders to watch out for each other on the road as part of National Motorcycle Safety Awareness Month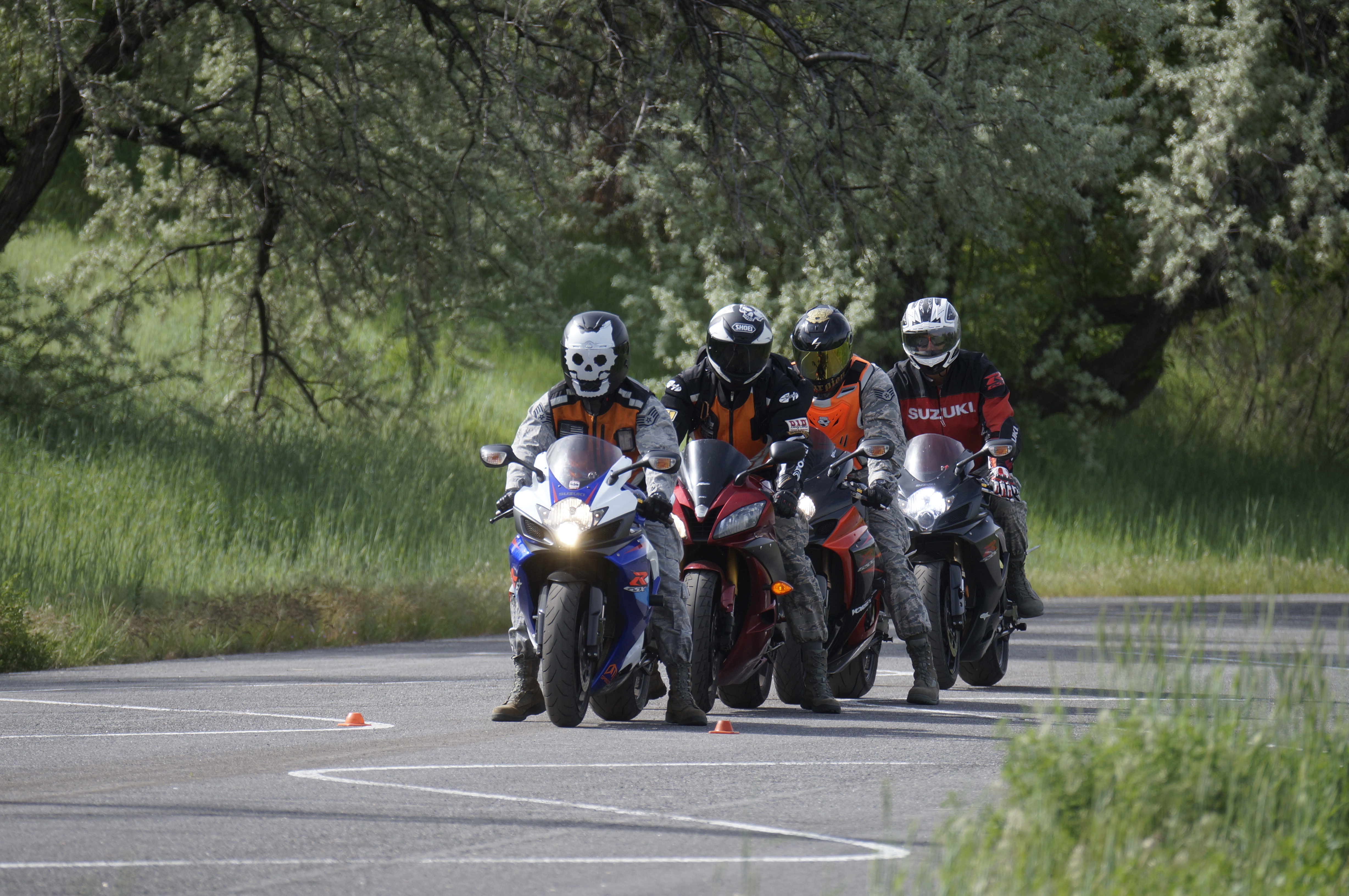 Watch coverage from our event!
SALT LAKE CITY (May 5, 2016) – Zero Fatalities' Heads Up campaign and Utah motorcycle safety advocates teamed up Thursday to kick off May's National Motorcycle Safety Awareness Month urging drivers and riders to watch out for each other on the road.
"Motorcycles are among the smallest and most vulnerable vehicles on the road, putting riders at greater risk of death and serious injury in a crash," said Utah Highway Patrol Colonel Daniel Fuhr. "Every year we see fatalities that could have been prevented had a driver or rider paid better attention or been more prepared. It's important. It's urgent. It's a matter of life and death."
Over the past 10 years, 339 motorcyclists died on Utah roads. In 2015, 36 motorcyclists were killed in traffic crashes. These deaths account for 13 percent of the total state's traffic fatalities that year, despite the fact that motorcycles account for only 3 percent of all registered vehicles. The total number of motorcyclist fatalities in 2014 was 45.
In Utah, motorcycle crashes involving a vehicle occurred most often at intersections and 31 percent of drivers who hit motorcycles were turning left. This data suggests many drivers aren't seeing motorcyclists. Aside from being distracted, smaller objects are perceived by the driver to be farther away than larger objects at the same distance. Also, if a driver isn't expecting to see a motorcycle, the brain doesn't always register them.  
As warm weather returns to Utah, more motorcycles will be on our roads. Drivers need to get into the habit of looking for and seeing motorcycles and when turning, looking twice every time. Motorists also need to understand riding practices like downshifting and lane positioning to be able to anticipate and respond to motorcyclist behavior.
Zero fatalities encourages all drivers to:
Check all mirrors and blind spots for motorcycles before changing lanes or merging with traffic, especially at intersections.

Look twice for motorcycles – especially when turning at intersections and into or out of driveways or parking lots.

Allow more following distance when behind a motorcycle – three to four seconds –  providing more time to maneuver or stop in an emergency.

Never drive distracted, impaired, aggressive or drowsy.

Be aware of motorcycle braking techniques to best predict a rider's actions.

Encourage friends and family members who ride to always wear protective gear.

Encourage friends and family members who ride to complete a motorcycle skills course – the providers and schedules can be found at http://ridetoliveutah.org.
Over the past five years, 48 percent of motorcycle crashes were single vehicle crashes and leading contributing factors were: speeding, following too closely, failed to keep in proper lane and/or swerved/evasive action. Even small mistakes can have big consequences on a motorcycle, and riders need to recognize that safely riding a motorcycle requires skills and mental strategies.
Zero Fatalities encourages all motorcyclists to:
Take a motorcycle rider skills course – providers and schedules can be found at

http://ridetoliveutah.org

Never ride beyond your skill level – a map rating many of the scenic motorcycle riding routes in Utah according to their difficulty for riders can be found at

http://ridetoliveutah.org/routes

Ride defensively – you need to continuously be searching, evaluating and executing proper riding strategies, even on a quick trip to the store.

Ride ATGATT – All the Gear, All the Time – the only thing protecting you in a crash is the gear you wear.

Properly maintain your motorcycle – before every ride, conduct an inspection of your tires, controls, lights, oil, chassis and side stand. Tire pressure can vary greatly with spring's temperature swings.

Ride in the best lane position to see and be seen.

Never ride distracted, impaired, aggressive or drowsy.
Zero Fatalities recently added the Heads Up campaign to its website, including statistics, information and a new educational video on motorcycle and motorist safety. Visit zerofatalities.com to learn more.
Tags:
Hill Air Force Base
,
motorcycle safety
,
Motorcycle Safety Awareness Month
,
motorcycles
,
ride to live