2016 Utah Traffic Fatalities
Get a PDF of the 2016 Fatal Crash Summary here
Our data team has finished compiling traffic fatality data for 2016.  There were 280 lives lost on Utah's roads last year.
Some areas of concern in Utah during 2016:
  Traffic deaths increased from 220 in 2013 to 280 in 2016, the fourth year in a row of an increase;
  Speed was once again the leading contributing factor in deaths accounting for 35% of deaths. The speed category includes crashes where the driver exceeded the speed limit or traveled too fast for conditions;
  Unrestrained occupants accounted for 29% of deaths. There were 7 more unrestrained occupant deaths than the three year average, although they decreased 7 from 2015;
  Teen drivers were involved in 13 more deaths than the three year average for the highest total since 2009 (47);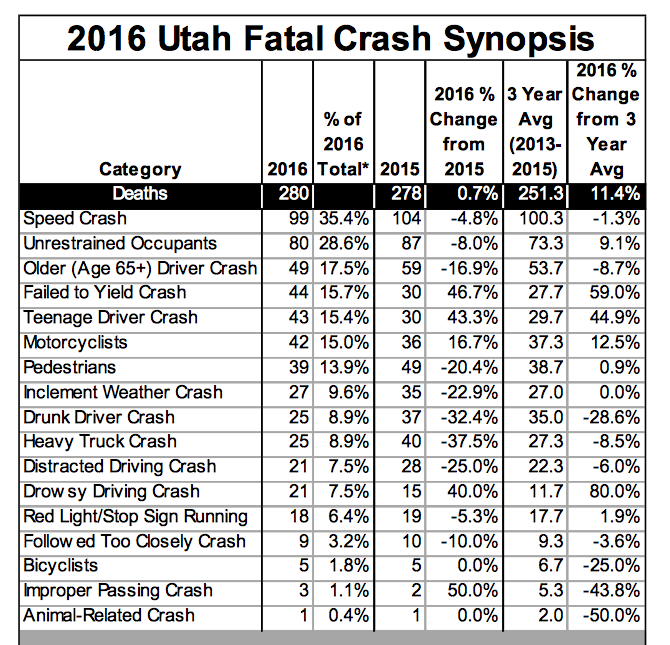 This is a short video from January 18th, when DPS and UDOT released the preliminary fatality numbers to the media. The event featured a display of markers commemorating all of the lives lost in 2016.
Please drive safely. Zero Fatalities is the only acceptable goal.