Eclipse Travel Tips
The solar eclipse happening Monday, August 21st, is expected to draw thousands of people, especially into parts of Idaho and Wyoming, which are in the path of totality.
If you're planning to hit the road to see the sun blocked by the moon, we wanted to share some info and travel tips provided by our friends at UDOT.
---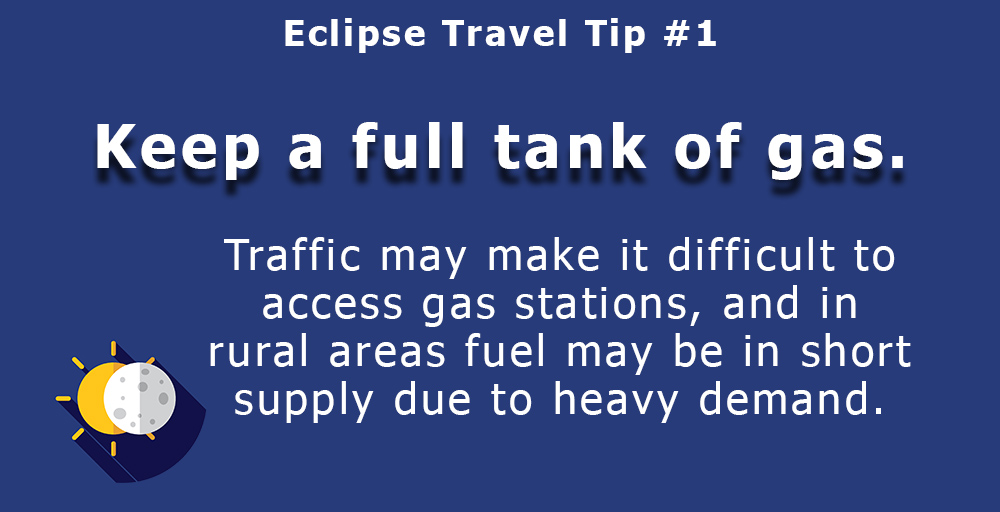 If traffic is heavy, you could burn more fuel than you plan. You don't want to be stuck miles away from the nearest gas station. Consider carrying extra fuel with you.
---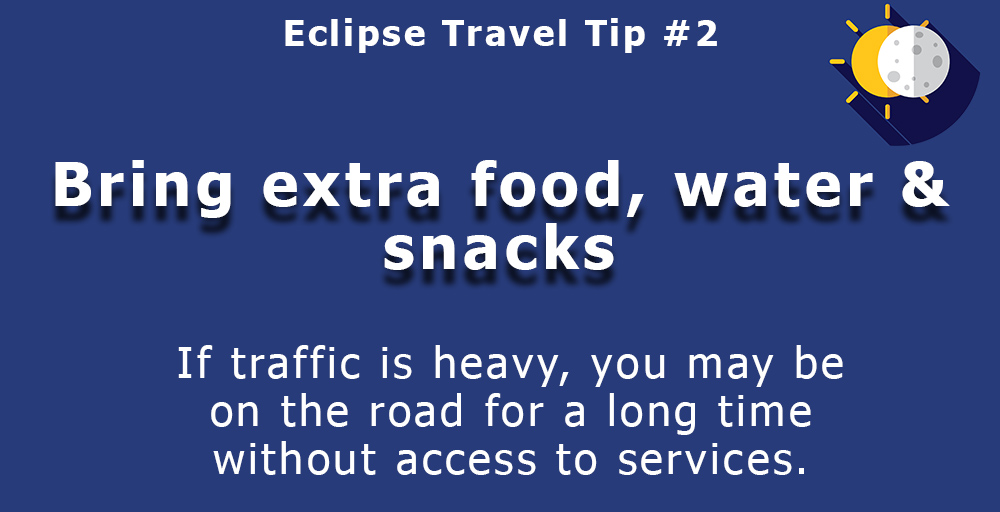 Grocery stores in Idaho Falls were experiencing shortages and long lines a full week before the eclipse.
---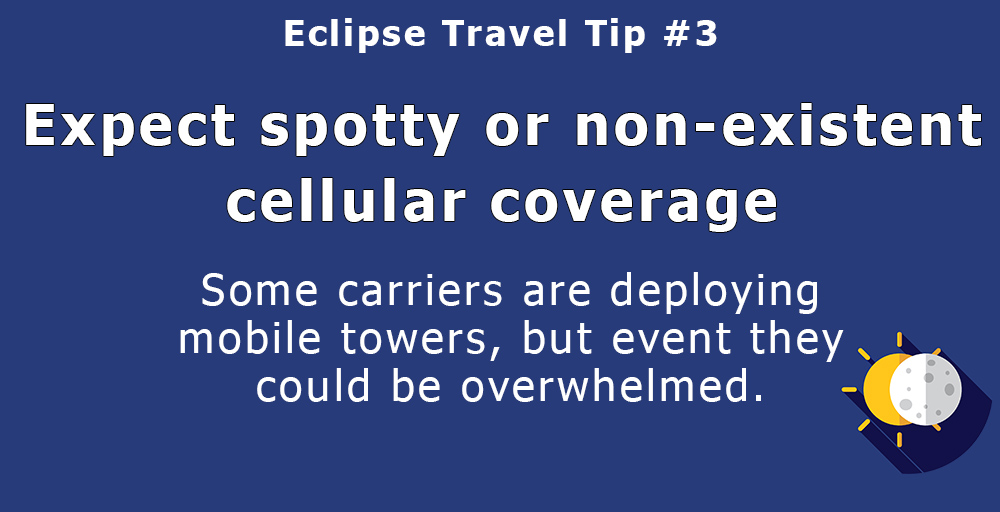 There will be a huge number of people concentrated in certain areas.
---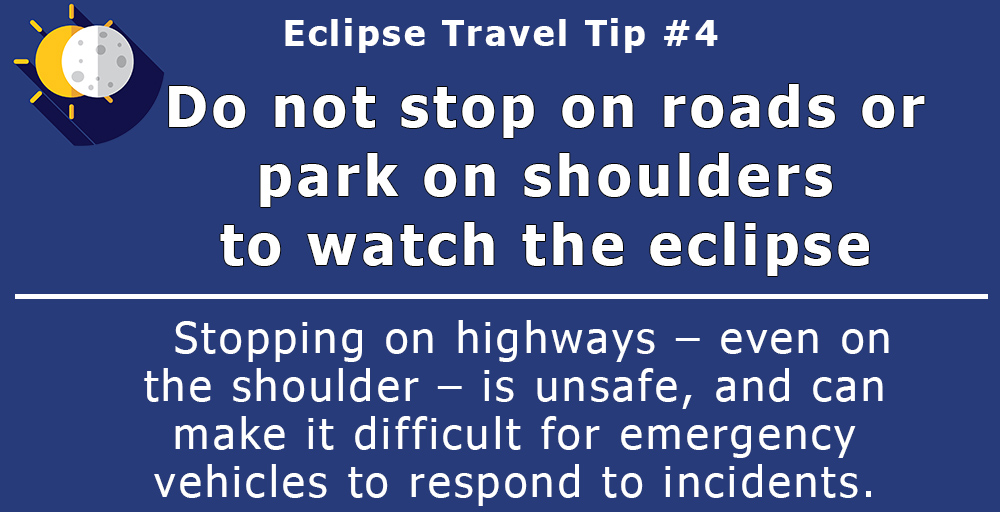 The road shoulder is a dangerous place (watch this video) – do not stop there to watch the eclipse.
---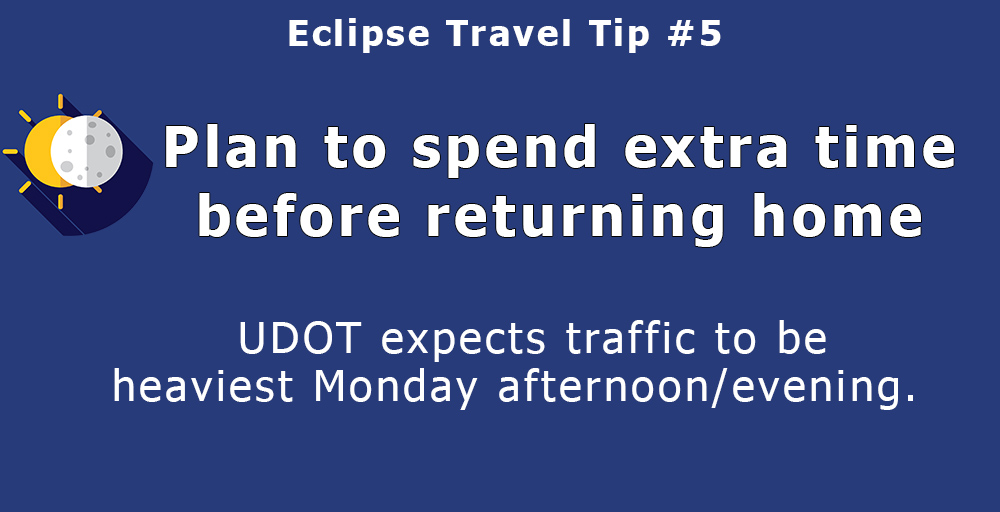 UDOT anticipates the heaviest delays on Monday evening when return traffic from the eclipse coincides with the southbound commute. They're recommending that drivers rethink their trips and avoid traveling on southbound I-15 during this time if possible.
---
Enjoy the eclipse safely!