School Crosswalk Law and Enforcement Operations
Did you know?
If you see two people on the sign and ladder bars on the road, you are now at a school crosswalk, which means you have to come to a complete STOP for ANYONE in the crosswalk regardless of which half of the road they are on. Utah Code 41-6a-1002(2)
What is a school crosswalk? They're designated by
two people on the sign
ladder bars across the road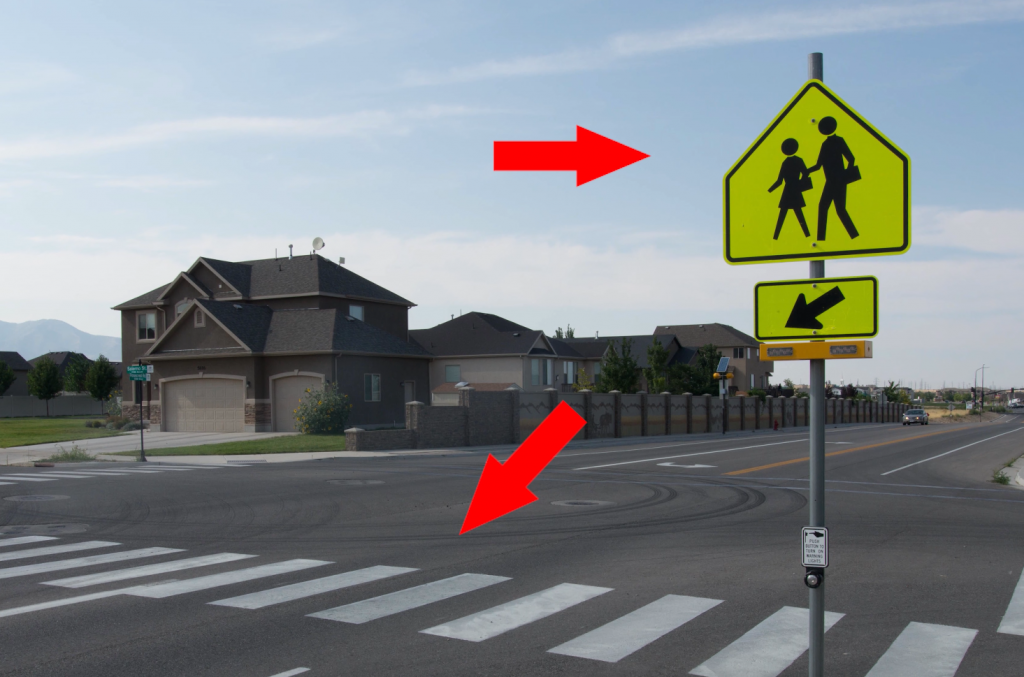 This applies to SCHOOL Crosswalks, at all other crosswalks you must yield to pedestrians on your half of the roadway or quickly approaching your half. UCA 41-6a-1002(1)
When not in a crosswalk (marked or unmarked), pedestrians do not have the right-of-way. UCA 41-6a-1003(1)
Pedestrians cannot enter a road so quickly so as to create an immediate hazard, i.e. darting. UCA 41-6a-1002(1)(c)
A recent study has shown that children under 14 years old tend to lack both judgement and motor skills to safely cross busy streets. https://now.uiowa.edu/…/why-children-struggle-cross…
Crosswalk Enforcement Operations
Multiple law enforcement agencies will be out in force during the first weeks of school to help make drivers aware of the law and to keep our children safe.
They'll be helping to ensure drivers are yielding to pedestrians at crosswalks, obeying speeding limits, and not driving distracted; all of which contribute to pedestrian-vehicle crashes.
Agencies that will be conducting crosswalk enforcement operations include agencies in Salt Lake County, Utah County, Duchesne County, Carbon County, Weber County, Summit County, Washington County, Iron County, Sanpete County, Tooele County, Davis County, Box Elder County, Juab County and Uintah County.